Zoho for Manufacturing & Distribution
Automate Your Manufacturing and Distribution Workflow
Zoho CRM integrated with your manufacturing ERP software is essential to an intelligent supply chain for your manufacturing company and distribution center's growth.
Three30 Group is one of the country's leading Zoho CRM consulting partners, specializing in Zoho application development, training and support, along with custom software and IT solutions to maximize your manufacturing ERP processes.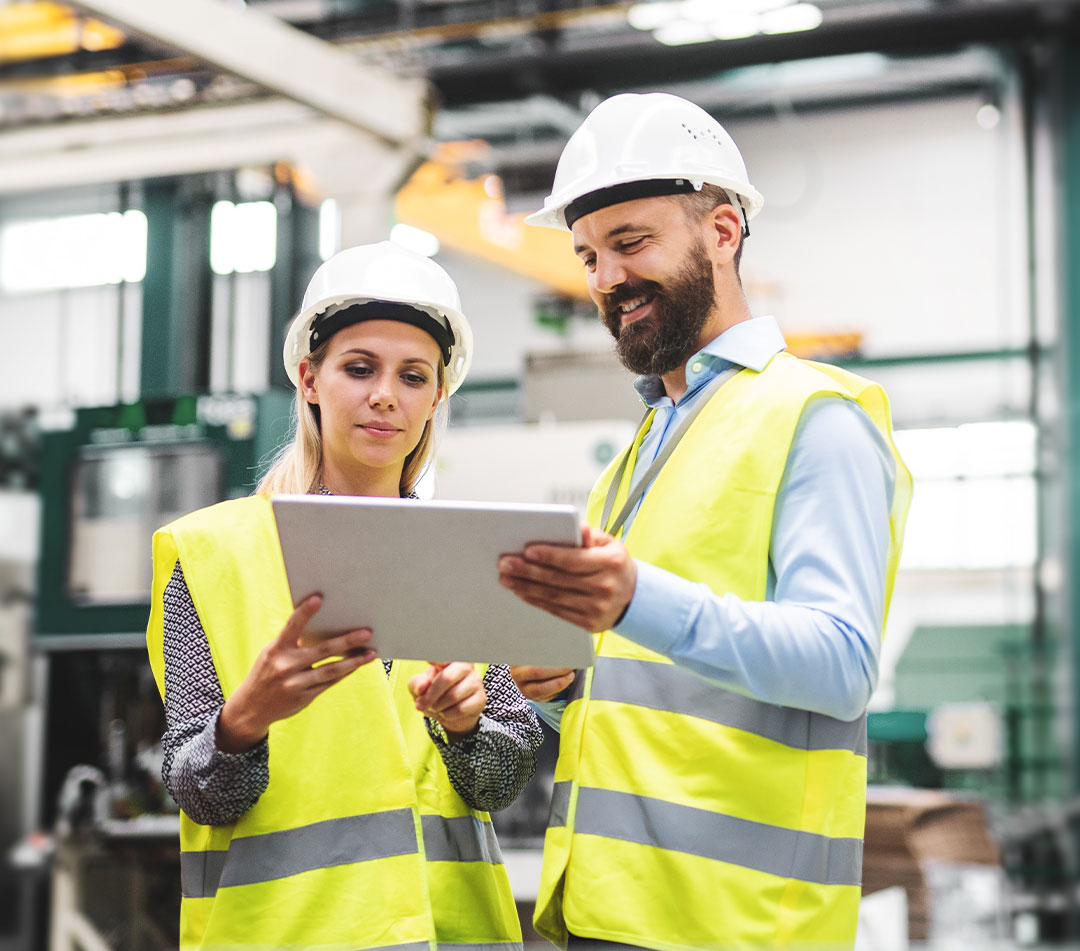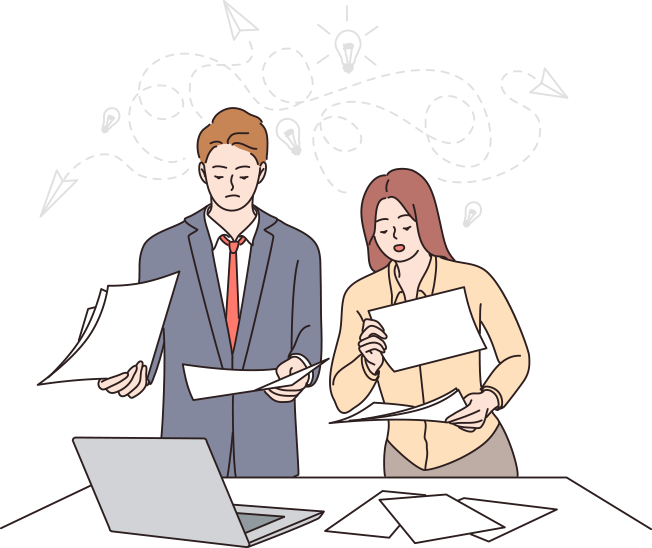 No Intelligent System Integration Means
No Supply Chain Intelligence
Recent global supply chain disruptions have shown how critical integrated systems are for manufacturing companies and distributors.
Online and mobile apps that provide your team with end-to-end supply chain visibility and access to order processing, inventory, invoices, sales orders, customers, vendors and suppliers are essential for productivity and profitability for today's manufacturers.
You don't stand a chance if you're still struggling with an out-moded paper-based system. You need an intelligent CRM system integration to keep your manufacturing business moving forward.
Zoho Consulting and Implementation
+

Custom Integration
Three30 Group's Zoho-certified consultants have over 40 years of combined web development and CRM integration experience, having worked with well established Fortune 1000 companies and start-ups alike.
We combine enterprise level services with seamless implementation, training and support, so your company can experience real growth and achieve success.

We Help Clarify Company Processes

Custom Zoho Integration Throughout Your Business

Automate and Streamline Operations

Gain Important Insights Through Powerful Dashboards and Data Analytics Tools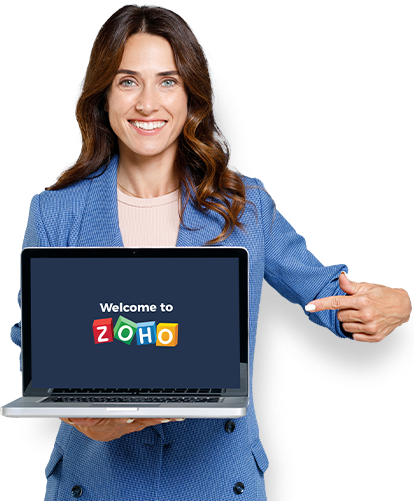 The Right Solution For
Each Problem
As your technology partner, Three30 Group has the expertise to analyze and solve major issues with your technology integration, and create a wide array of custom software solutions that help bridge the gaps in your company's business technology processes.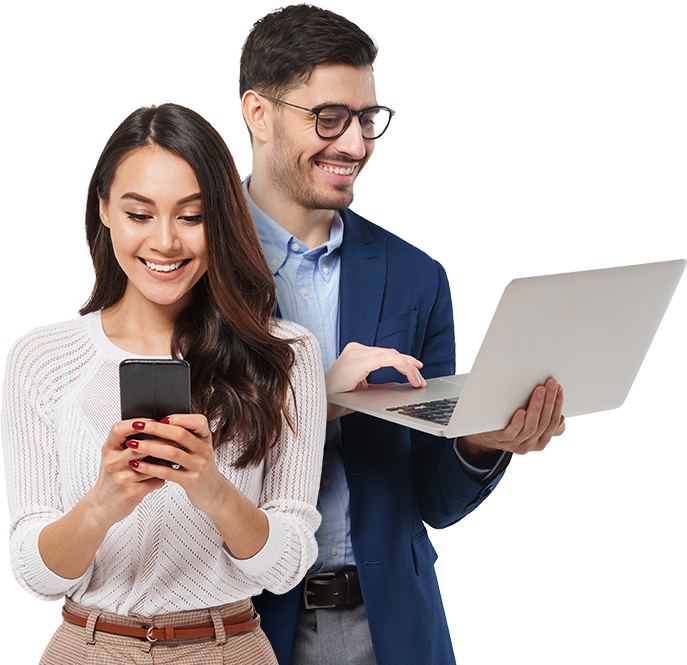 Are You Ready to
Get Started?

Schedule a Discovery Meeting
Let us start helping you today. It's easy. Email us at info@three30group.com, call us at (330) 339-4017, or fill out the form on our Contact Page, and we will contact you shortly.

Determine Your Needs
Are you looking for a certified Zoho consultant to help facilitate training and program integration? Are you in need of customization tools? Or, do you need support services? Let's determine your business requirements so we can create a custom solution.

Present Your Integrated Solution
Based on your business goals and technology needs, we will present you with the right customized solutions and Zoho application development to address your unique business needs.

Implement and Support
Three30 Group is with you throughout the development, integration, and training process to ensure your team's success.
Lost Orders Can Lead to
Lost Opportunities
If your company cannot capture, analyze and actualize all of the data that's relevant to your business operations, a simple lost order can lead to many lost opportunities. You don't have to continue to suffer with an unorganized sales process, inefficient operations and a lack of automation.
Leverage the
Right

Solution
Three30 Group can help you leverage Zoho to create and customize the right combination of solutions for your business to thrive. Integrating Zoho will streamline your processes, and help your team sell more products while saving time and money by eliminating wasteful and unnecessary software.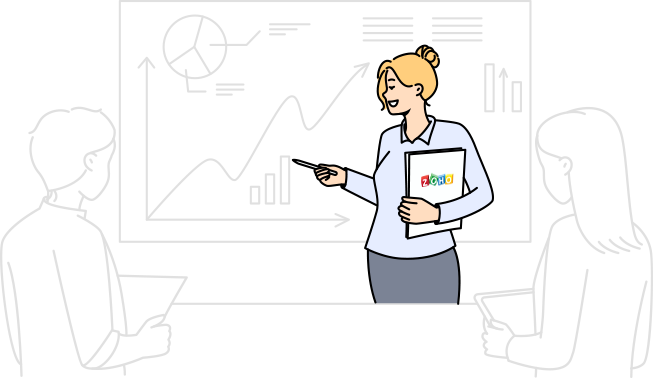 I always wanted a website that I could manage easily from my laptop. I explained this to Three30 Group, and within no time they baked me a site that I always wanted. The layout of the site adjusts itself to every modern IT device and I can make changes to the site without much effort. I can login and add pictures, news, data sheets, or make changes to any kind of text. All this at a very reasonable cost. For the occasional question, I simply e-mail or call Three30 Group and always get a quick answer. With Three30 Group, I made the right choice.
Director | Performance Additives
Frequently Asked
Questions
What is an intelligent supply chain?
An intelligent supply chain, or as it is also called, "a cognitive supply chain," combines software tools to analyze all the data of a company's supply chain so informed, real-time decisions can be made to enhance productivity and profitability.
These tools help management quickly spot trends in order to capitalize on opportunities, or avoid pitfalls when predictive analytics show downturns or disruptions.
Are there specific benefits to using a CRM system for manufacturing?
Indeed, among a CRM's many strengths is its ability to centralize and analyze data and then make it available for team members. This is especially important for managing sales leads and opportunities. And with the data usable in a cooperative way among team members, the system promotes better collaboration and operational efficiencies within manufacturing companies.
A robust CRM system, such as ZOHO CRM, can be integrated with a manufacturing ERP software to provide insights that impact operations, inventory management, warehousing, distribution and even product planning.
How can companies in the manufacturing industry use ZOHO products?
ZOHO CRM is one of the most popular products available for customer relationship management. ZOHO developers have packaged many of the most sought after CRM features into a solid product that offers email marketing and automation capabilities, and integrates with other ZOHO products and web tools that can significantly benefit manufacturing companies.
Another powerful tool that's part of ZOHO Suite is ZOHO Creator. Distributors and manufacturing companies have embraced this low-code platform as a means of building custom manufacturing ERP applications that work seamlessly with the full range of applications within the ZOHO ecosystem.